KNOW THE ANSWERS TO THESE 6 QUESTIONS.
It's a jungle out there. Whether you're looking for a new stationary compressor or replacing an old one, the options seem endless. Luckily, you can trade in your snake bite kit and machete for this handy blog post. Knowing the answers to these 6 questions will help you stay on course.
Current Model
If you're replacing an existing compressor, did it provide enough air for your application?
Try to obtain the model number and specs of your current compressor. Use that information to determine if you need a comparable model or if it's time for an upgrade.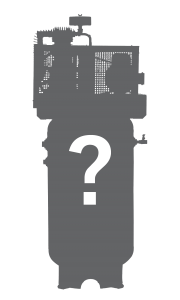 ---
Application
What types of pneumatic tools will be used?
Consider which tools (and how many of each) will be used with the compressor. Add their CFM ratings together. This information will provide a baseline for the amount of CFM the compressor will need to deliver. Add 30% to that to be safe.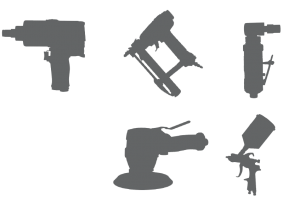 ---
Phase
Do you have single-phase or three-phase electricity?
For a good explanation of the difference between the two, check out this page from IT equipment manufacturer, Tripp Lite.
In general, single-phase power is most common in homes and non-industrial businesses, while three-phase power is common in large businesses and manufacturing facilities. If you're not sure which type you have, consult your facilities manager or a qualified electrician.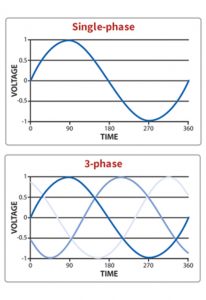 ---
Voltage
What voltage do you need?
The size of compressor in terms of horsepower will dictate your options. Models ranging from 1.5 to 2 HP are available in 115 or 230 V. Anything bigger than that is available in 208, 230 or 460 V. From there, which voltage you choose will depend on the service available at the installation location.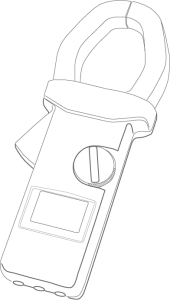 ---
Tank Configuration
Vertical or horizontal?
This will largely depend on the space in which the compressor will be installed. Keep in mind that most models 10 HP and larger are only available in a horizontal configuration.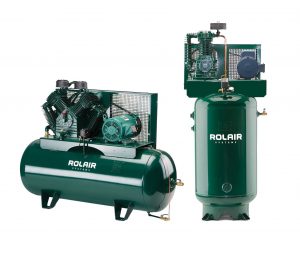 ---
Tank Size
30, 60, 80, 120 or 200 gallons?
Tank size will depend on the space available and the application. Keep in mind that not all tank sizes are available on all motor/pump combinations.